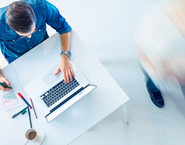 Our Company
Magneq Software is one of the official staffing, outsourcing, training, and developing company. We are known for our expert service in Staffing & Outsourcing of the correct official ability to maintain the Staffing and outsourcing problems of our partnered companies.
We accomplish superb outcomes in light of our one of a kind and productive blend of worldwide experience, very much prepared advisors, predominant nearby/local and International nearness, top to bottom market information and a 7+ long stretches of promising history.View More
STRATEGIZE FOR GROWTH,
SUCCESS AND MAXIMUM RESOURCE
UTILIZATION
We embrace the highest moral, business, and personal standards of honesty, trust, loyalty, and integrity in all aspects of our operation.
.